Find Out What's Really Happening Behind the Scenes of America's Hottest Show!
What's Free - Play game for 100 minutes.
File Size - 941 MB
Play It On - Win XP/Vista/7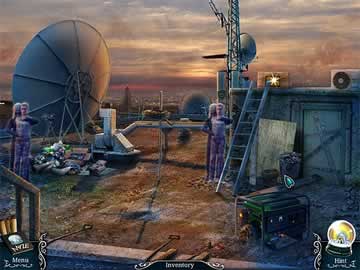 Find Out What's Really Happening Behind the Scenes of America's Hottest Show!
The Maze is the latest sensation on TV! Audiences across America have had their eyes glued to their screens all season long as they watch daring contestants compete against each other in some of the wildest and most grueling challenges ever conceived!
And the anticipated finale has come, with only five remaining. Who will win? Who will prove to the best, the cleverest, and the most resilient?
Unfortunately, those questions are going to be on everyone's lips, because without warning, the episode got cut off. The studio has cited "technical difficulties" as being behind the problem.
A likely story for sure, because what they haven't mentioned is that in the confusion, all the contestants inexplicably vanished. Hence they've hired you to find those people and bring them home, quickly and quietly.
But before you get any answers, you'll have to ask even more questions. Like what really happened during the filming? Where have the contestants gone? Why are they gone? And just who exactly is this masked man that has been stalking you since beginning the investigation?
What Kind of Show was This, Anyway?
In The Maze, the first entry in the Urban Legends series, you'll go backstage of the titular reality show as you explore the studio that made it possible. Sounds pretty boring, right? It's not!
You'll piece together a marble statue with some strange hidden mechanisms in the lobby, scare a leopard out of the ladies room, and cross a swimming pool full of piranhas!
Engage in a Battle of Wits!
And if that's not enough, know that you're not alone. Someone else is in the studio with you, and for one reason or another, he doesn't want you around. He's left all manner of lethal traps and obstacles to impede your progress if not outright stop you in your tracks.
If you want to survive and solve this mystery once and for all, you'll have to beat this rogue at his own game. You may not have any weapons, but you have a sharp mind and keen senses. Use your creativity to conquer the challenges ahead.
If a room is too dark, find a replacement light somewhere. Look around through the random piles of items you come across. Useful objects just have to be hidden among them!
If an oversized Venus flytrap is the only thing standing between you and a key, defeat it using weed killer.
If a locker must be opened and the combination can't be found, then crack it open by using sound to your advantage!
Don't let anything this creep throws at you keep you from getting to the bottom of this case!
A Different Sort of Adventure
As detectives, we've had to explore all manner of haunted houses and crime scenes. But how many TV studios have we sampled?
In Urban Legends: The Maze, you can finally cover less treaded territory, in an unreal TV studio containing all sorts of strangeness that must be seen to be believed!
Screenshots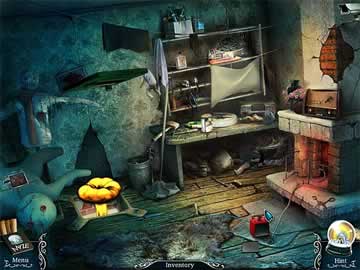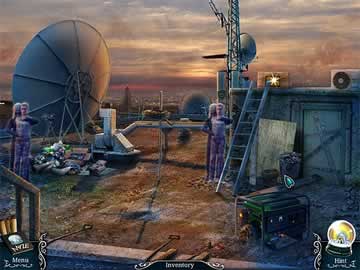 Download Free Game Find Out What's Really Happening Behind the Scenes of America's Hottest Show!
Download