The Great Unknown: Houdini's Castle - Free to Play
The Great Unknown: Houdini's Castle - Free to Play
The Great Unknown: Houdini's Castle Game Description
In The Great Unknown: Houdini's Castle, a series of unfortunate events cascades into your life. Your well-planned honeymoon ended up in a fatal plane crash. Surviving the crash was a miracle, however, you are stranded on a deserted island alone. Things couldn't get any better as your husband ends up being kidnapped by a mad man, named Houdini.
Go on an adventure in Houdini's castle and crack your head to solve challenging hidden-object puzzles. Unravel the gathered clues to save your husband. In the midst of it, discover the depressing story behind Houdini's past. Could you save your husband from the evil clutches of Houdini?
The Great Unknown: Houdini's Castle features:
- A helpful strategy guide that will assist you throughout the game;
- Captivating storyline that slowly unfolds itself throughout the gameplay;
- A variety of fun mini-games within the main game;
- The Great Unknown: Houdini's Castle is a free full version game to download and play.
Screenshots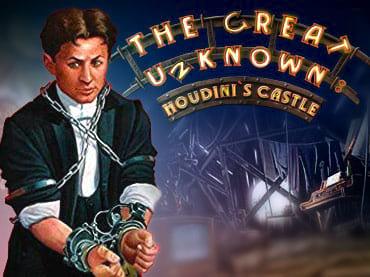 Download Free Game The Great Unknown: Houdini's Castle - Free to Play
Download