Counter-Strike Type Multiplayer First Person Shooter!
What's Free - Play game for 100 minutes.
File Size - 40 MB
Play It On - Win XP/Vista/7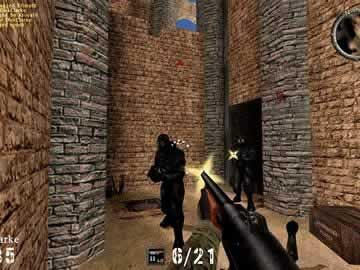 Counter-Strike Type Multiplayer First Person Shooter!
An Old School Shooter
AssaultCube is an open source 3D shooter that will have you running and gunning in minutes. Experience fast-paced first-person action with the rather impressive Cube engine graphics, especially considering the download size is only 40mb! You can enjoy hours of frantic on-line play and join any number of clans in the expansive AssaultCube community.
Games with the same theme
An Intense, Classic FPS
The FPS action found in AssaultCube is much like its predecessors, the earlier versions were known as Action Cube 1 and 2, with frenzied battles occurring around every corner. Upon loading the game, you start out in a small map with no enemies so you can figure out the controls and fine tune the various set-up options, such as resolution and any changes to the controls. Then, it is just a few keystrokes to jump into the fun.
There is the option to play singleplayer against computer controlled bots, which are in fact excellent adversaries at the higher levels, or you can join an on-line game and play against challenging human opponents. Wield a wide array of weapons including the assault rifle, sub-machine gun, sniper rifle, pistol, knife, and shotgun.
A Variety of Options
With a level editor included with the installation, the list of maps to explore and wage your battles in is constantly being added to. The assortment of game modes will keep you interested and draw you back for just one more as you experience Deathmatch, Team Deathmatch, One Shot One Kill (sniper rifle only), Last Swiss Standing (knives and grenades only), Capture The Flag and many more. You'll only have to play for a couple of minutes to see why AssaultCube has been compared with such great games as Counter-Strike, and best of all it is totally free.
If you like FPS that are fast-paced and loads of fun, download AssaultCube and start racking up kills today!
Screenshots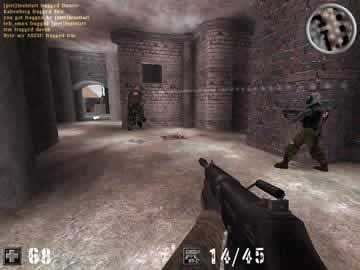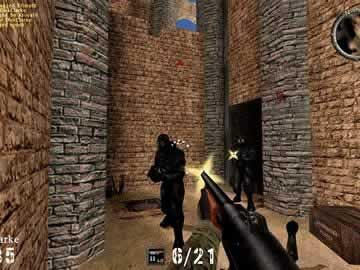 Download Free Game Counter-Strike Type Multiplayer First Person Shooter!
Download