Fall In Love and Create Your Own Fantasy Life in Spirited Heart
What's Free - Play game for 100 minutes.
File Size - 20 MB
Play It On - Win XP/Vista/7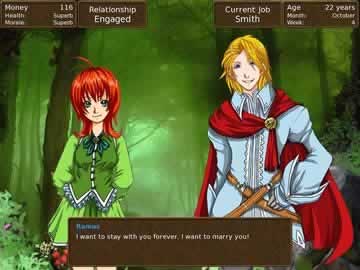 Fall In Love and Create Your Own Fantasy Life in Spirited Heart
Live Your Dream Fantasy Life!
Enter a beautiful fantasy world and live as your alter ego! Work, live and fall in love as one of three cute girls in an imaginative world. You make all the choices; it's your fantasy life!
Games with the same theme
Charming Fantasy Simulation With Tons to Do!
In this fantasy simulation game, choose to play as a seemingly normal human girl, a sweet elven girl or a wicked demoness. Your character's attributes and behavior will differ depending on who you choose to play as. The goal is to do your best during 10 in-game years or get married to one of six unique male characters.
Choose from 20 different jobs, such as a dancer, farmer or guard to earn money. Each job has a minimum requirement of certain attributes. You can improve your attributes by doing well at your job so that you can earn higher level jobs. Keep the same job for as long as you want or switch every week in hopes of encountering that special someone.
At random moments, you may meet one of the six men, whose characters range from powerful to fun to sweet. Work on your relationships and try to get your favorite to fall in love with you. But keep a close eye on your morale level and money or you might find yourself in a real heap of trouble!
Fall in Love - In the Game and With the Game!
With 20 normal endings and 6 special marriage endings, you can play and replay this game for endless hours! The adorable graphics and fun encounters are delightful and you'll feel like you really do have a wonderful, fun-filled fantasy life! Laugh out loud at the amusing conversations, strategize about how to create a character with useful attributes and win your true love's heart!
The fantasy life you've been dreaming of is within reach with Spirited Heart!
Screenshots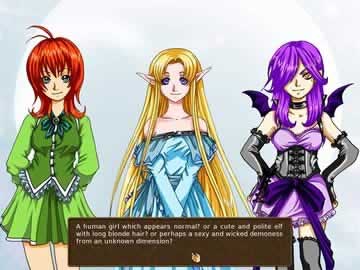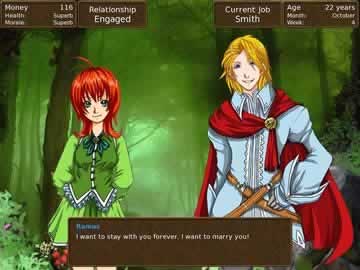 Download Free Game Fall In Love and Create Your Own Fantasy Life in Spirited Heart
Download