Northern Tale 2
Northern Tale 2
In Northern Tale 2, the evil witch Gesta was revived. Oblivious to this fact, your first priority as the Viking's King, was to reconstruct your village. Work closely with your subject as you devise a plan to restore your village to its initial peaceful state. However, be warned for any attacks that Getsa will make as she seeks for revenge.
Northern Tale 2 features:
- Excellent 3D graphics that enhances the overall gameplay;
Games with the same theme
- Re-built the Viking's buildings while you collect gold and grow your food resources in your own farm;
- Play 50 levels full of challenges and unlock all awards;
- Northern Tale 2 a free full version game to download and play.
Screenshots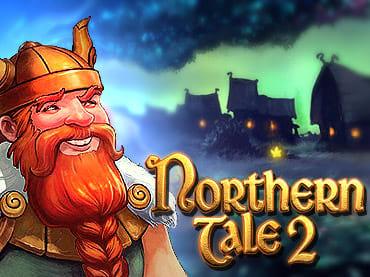 Download Free Game Northern Tale 2
Download