Northern Tale 3
Northern Tale 3
In Northern Tale 3, the sorcerer of the neighboring kingdom have disappeared while the kings are turned into elemental by the curse of a magic Ether Dragon. Build your resources and gather your vikings as you, embark on an adventure in demystifying the mysterious disappearance of the sorcerers and defeat the evil dragon and its forces that come in your way.
Northern Tale 3 features:
- 50 mesmerizing levels with 3 different modes of play;
- Engage in different challenging resource-management puzzles;
- Unlock over 60 achievements;
- In Northern Tale 3 is a free full version game to download and play.
Screenshots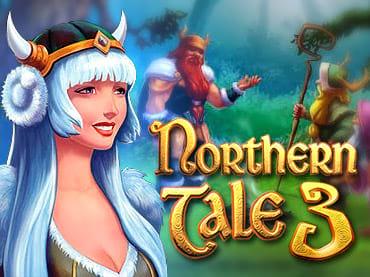 Download Free Game Northern Tale 3
Download