Roman Adventures: Britons. Season One
| | |
| --- | --- |
| 🔥 Release Date | 28 July 2023 |
| 👾 Genre | Time Management |
| 💻 OS | Windows 11/10/8/7 |
| 🇺🇸 Language | English (United States) |
| 📁 File Size | 198 Mb |
| 💰 Price | Free! |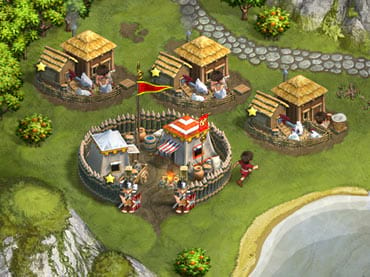 Roman Adventures: Britons. Season One
Unleash Your Inner Hero in Roman Adventures: Britons. Season One!
Prepare yourself for an extraordinary journey through ancient Britannia, where danger lurks at every turn and heroic deeds await. Brace yourself for the most captivating time management strategy game of the year, as you join our courageous Roman soldier on an epic quest to rescue hostages and restore peace to the land.
Games with the same theme
Strategize, Command, and Conquer
Take command of your troops and unleash the might of the Roman Empire upon your enemies. Devise cunning strategies, deploy your forces strategically, and engage in exhilarating battles against the ruthless Celtic warriors. Lead your army to victory, inspire loyalty among your soldiers, and rewrite the course of history in your favor.
Features Command Legions: Lead your troops into battle and experience the thrill of epic warfare. Strategic Gameplay: Devise cunning strategies and outmaneuver your enemies to claim victory. A Captivating Narrative: Immerse yourself in a rich storyline that will keep you hooked from start to finish. Breathtaking Locations: Explore stunning environments inspired by ancient Britannia. Challenging Missions: Test your skills in a variety of missions that will push you to the limit.
Download Free Game Roman Adventures: Britons. Season One
Download