Whispering Willows
Introduce
Whispering Willows
In Whispering Willows, travel to the spirit realm and gather the clues to Elanor's missing father. Wortham Willow's crumbling mansion is filled with wandering spirits that may have you killed. Unfortunately, they are the ones who have the answers that Elanor seeks.
Be Elanor's guide as you unravel the deepest secrets of her missing father. Interact with the spirits and solve unique hidden object puzzles to uncover the missing pieces to her father's disappearance. Are you ready to embark on a horror adventure that you will never forget?
Whispering Willows features:
- Captivating story that compliments the gameplay;
- Excellent audio work and cool art direction;
- A variety of mini games available within the game;
- Whispering Willows is a free full version game to download and play.
Screenshots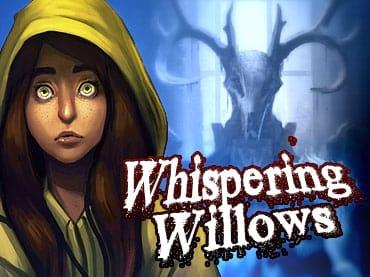 Download Free Game Whispering Willows
Download