Azteca Bubbles
| | |
| --- | --- |
| Release Date | 16 February 2016 |
| Genre | Match 3 Arcade |
| OS | PC Windows |
| Language | English (United States) |
| Memory | 1024 MB RAM |
| File Size | 17 Mb |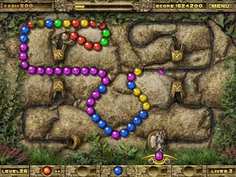 Azteca Bubbles
In Azteca Bubbles, precision and time is everything. Stop the moving chain of colored spheres that come into your way. Fire colored orbs at them and create a sequence of identical colored spheres. The long chain of orbs will crumble giving you an additional bonus score. As all the moving balls vanish, your way to the treasure room will be cleared. Collect the missing word and solve the ancient treasure mystery. If you are a fan of bubble shooter games, you will definitely enjoy this thrilling adventure filled with treasures and mysteries.
Games with the same theme
Azteca Features
Explore 60 thrilling levels;
Access 15 exciting power-ups;
Earn money and buy explosive artefacts in the shop;
Win a prize at the end of the game.
Screenshots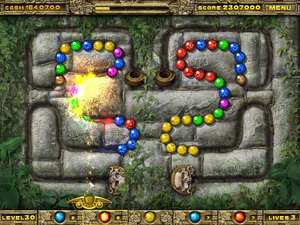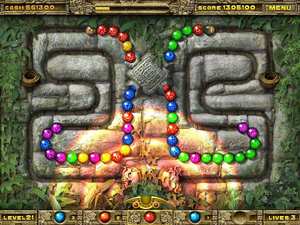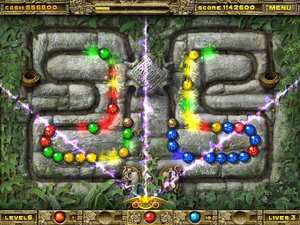 Download Free Game Azteca Bubbles
Download