Weird Park: The Final Show
| | |
| --- | --- |
| ⭐️ Rating | 4.0 |
| 🔥 Release Date | 03 November 2023 |
| 👾 Genre | Hidden Object |
| ✅ Game Developer | Alawar |
| 💻 OS | Windows 11/10/8/7 |
| 🇺🇸 Language | English (United States) |
| 📁 File Size | 1092 Mb |
| 💰 Price | Free! |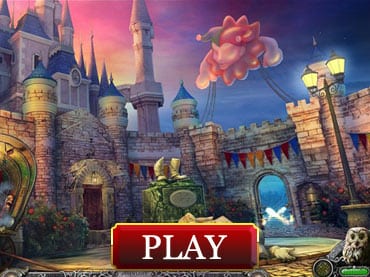 Weird Park: The Final Show
Unravel the Sinister Secrets of Weird Park: The Final Show
Step into the darkness of Weird Park: The Final Show, where an eerie amusement park conceals spine-chilling secrets that will send shivers down your spine. Are you prepared to confront the unknown and embark on a heart-pounding journey that will keep you on the edge of your seat?
Prepare yourself for a hair-raising experience as you venture into the desolate and mysterious amusement park, once a place of joy and laughter, now tainted by a malevolent presence. In this hidden object mystery game, you'll face daunting challenges, uncover perplexing puzzles, and navigate through eerie landscapes, all while pursuing the truth that lies within the twisted heart of the park.
Features Immersive Environments: Immerse yourself in hauntingly beautiful scenes and environments that will captivate your senses. Challenging Puzzles: Test your wits with a variety of challenging puzzles and brain-teasers that will keep you engaged throughout your journey. Thrilling Hidden Object Gameplay: Search for hidden objects in meticulously crafted scenes and unravel the mysteries that lie within. Engrossing Storyline: Dive into a dark and twisted narrative that will keep you hooked from beginning to end. Multiple Game Modes: Choose from various game modes that cater to different playstyles and difficulty preferences.
Download Free Game Weird Park: The Final Show
Download