Cave Quest
Game Size: 85 Mb
Windows 98/XP/Vista/7/8/10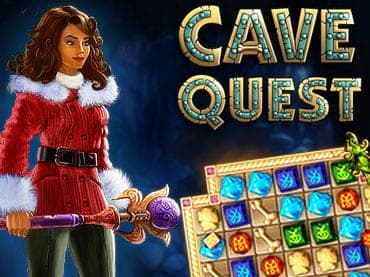 Introduce
Cave Quest
Mountain castle near a little village fraught with long-standing legend. Evil spirits and a mysterious gloom on narrow trails are ensnaring infrequent travelers. The same fate befell the family of our heroine. Now the poor people are lost in the depths of caves, and only your courage and ingenuity will be able to save them. Get the helpful items in match-3 levels and use them in the quest. Pass through all corners of the forgotten stronghold with Isabella and Michael, meet its inhabitants and unravel the mystery of the Ghost King!
Free Game features:
- Help Isabella find her missing family;
- Play fantastic matching variations including Clear-the-Path and Swap;
- Collect money to buy special tools, use helpful power-ups, and challenge strange spirits;
- Unique blend of two fabulous genres - Match 3 and Hidden Object.
Screenshots