Dig The Ground
Dig The Ground
In Dig The Ground, you only have a goal in mind - clear the obstacle tiles that separates you from the treasure chest. The magical jewels are your only hope in clearing these barriers. Match 3 identical jewels and the tile that is near the jewel will disappear. Connect 5 or more jewels will cause a massive explosion that will destroy more tiles within the area. Dig deep and you will find the treasures that you seek. Get ready for a match 3 puzzle like you never seen.
Dig The Ground features:
- Over 20 challenging levels;
Games with the same theme
- Stunning sound effects with vibrant visuals that enhances your game play;
- Useful hints that will help you through the game;
- Dig The Ground is a free full version game to download and play.
Screenshots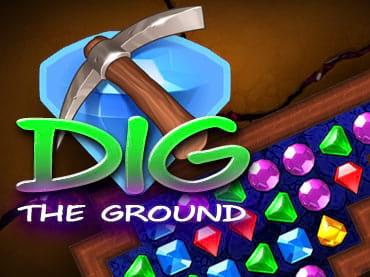 Download Free Game Dig The Ground
Download