Farm Mania 2
Introduce
Farm Mania 2
In Farm Mania 2, after buying a rundown farm, you (Anna) and your grandfather are determined to bring it back to life, returning it to its former glory. Although everything will be done manually, the fulfilment of seeing your farm grow is out of the world. Different players have different monetizing strategies. Ultimately, you get to decide on every detail of your farm building, making it extremely unique and personalised. Be warned, time management is crucial in this game. The gameplay may not vary much from its pre-sequel yet you can expect more upgrades and unexpected twist. Who knows? you might find the love of your life while building your dream farm.
Farm Mania 2 features:
- Realistic simulation of farming operations
- Excellent graphics and sound effects which compliments the gameplay;
- Contains hidden object levels, which gives this game a fresh twist;
- Farm Mania 2 s a free full version game to download and play.
Screenshots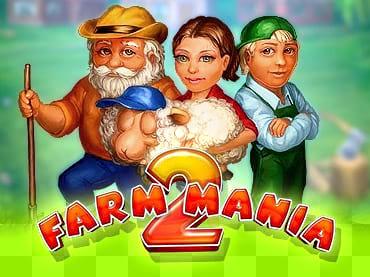 Download Free Game Farm Mania 2
Download