Hack, Slash and Loot Your Way Through the Dungeons!
What's Free - Play game for 100 minutes.
File Size - 21.3 MB
Play It On - Win XP/Vista/7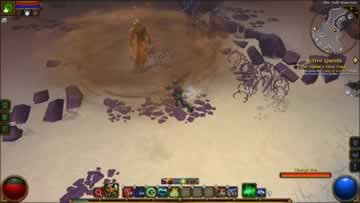 Hack, Slash and Loot Your Way Through the Dungeons!
A Hero Falls
Not all is well in the mining town of Torchlight. Ordrak may have been defeated, but his corrupting presence within the Ember continued to persist. The Alchemist, one of the people behind his defeat, turned to the dark side in the aftermath. Using his newfound abilities, he burned Torchlight to the ground and set off on a rampage across the countryside.
Games with the same theme
Many heroes have fallen to his might, but new ones will always rise. You are one of those brave souls and it's up to you to stop the Alchemist and hopefully destroy the corrupting presence in the Ember once and for all.
Customize Your Character
Torchlight II offers a far more robust character creation system that lets you play as the type of person you would want to be.
Play as four completely new classes. Unleash your inner beast with the Berserker, fling elemental spells around with the Embermage, rain bullets on your enemies with the Outlander, or fight using fantastic steampunk machines with the Engineer.
Choose the gender of your character and customize his or her appearance.
Travel through the land with one of eight distinct pets, including a wolf, cat and Chakawary. Pets will help you in combat, hold extra items, and can be sent back to town to barter while you can continue to fight and explore.
Fight in a Dangerous World
Just like its predecessor, Torchlight II is a fast-paced action-RPG that sends you into the most dangerous places in the world, pits you against the direst enemies, and rewards you with the shiniest loot. Unlike the original, Torchlight II offers a much longer campaign, multiple dungeons to explore, more towns to shop around in, and a stronger story to follow.
Traverse across and within randomly-generated dungeons. No two games will ever be alike.
Acquire progressively more powerful items from the corpses of your slain foes.
Customize your equipment by slotting chips, shards and gems into your gear.
Earn skill points as you level up and use them to learn new skills, spells and abilities.
Battle dozens of different enemies, including witches, goblins, manticores and spectral dragons.
Team Up with Other Players!
If the original Torchlight felt a little lonely to you, then Torchlight II has just the thing the doctor ordered. For the first time ever, the series boasts a multiplayer component that elevates it to the position of other classic action-RPGs!
Tackle the challenges of the world with up to five other players.
Play online or across a local area network.
Trade items and money with other players to get gear you could really use.
Ready to Become the Light in the Darkness?
The village of Torchlight may be no more, but the franchise is stronger than ever! With more varied dungeons to trek, new classes to play as, more gear to obtain, and the ability to work alongside friends, Torchlight II has everything that a good sequel needs.
Screenshots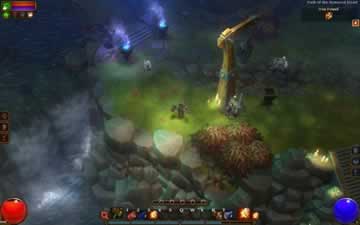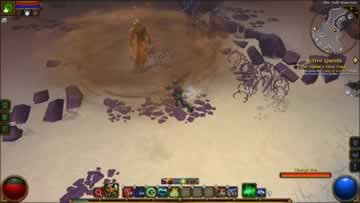 Download Free Game Hack, Slash and Loot Your Way Through the Dungeons!
Download