Jelly Battle
| | |
| --- | --- |
| 🔥 Release Date | 06 October 2023 |
| 👾 Genre | Puzzle |
| ✅ Game Developer | Brave Giant |
| 💻 OS | Windows 11/10/8/7 |
| 🇺🇸 Language | English (United States) |
| 📁 File Size | 62 Mb |
| 💰 Price | Free! |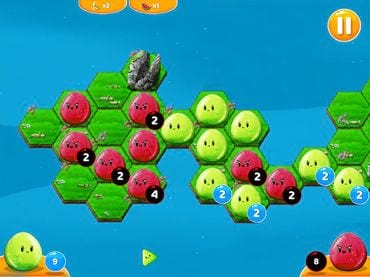 Jelly Battle
Conquer the Arena in Jelly Battle
Welcome to Jelly Battle, where the vibrant world of jellies collides in an electrifying clash of wits and reflexes! Prepare yourself for the most addictive and action-packed multiplayer showdown ever created!
Games with the same theme
Strategize, Outwit, and Triumph!
In this heart-pounding game, your skills will be put to the ultimate test as you strategize, outwit opponents, and emerge as the undisputed jelly master. The battlefield is set, and only the cunning will survive. Will you rise to the challenge?
Features Thrilling Multiplayer Showdown: Challenge friends and foes alike in intense real-time battles that will test your nerve and cunning. Strategic Gameplay: Plan your moves carefully to outmaneuver opponents and claim victory on the jelly battleground. Powerful Power-Ups: Unlock an array of power-ups that can turn the tide of battle in your favor. Unleash devastating attacks and watch your enemies quiver in fear! Customize Your Jelly: Personalize your jelly with a variety of skins and accessories to stand out as the ultimate champion. Global Leaderboards: Compete against players from around the world and prove your dominance as the top jelly warrior.
Download Free Game Jelly Battle
Download