Snail Bob 2
Game Size: 167 Mb
Windows 98/XP/Vista/7/8/10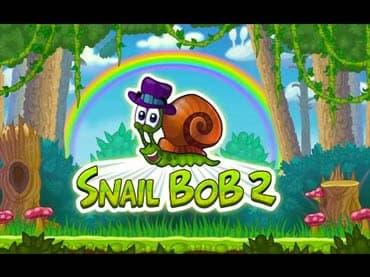 Introduce
Snail Bob 2
Snail Bob 2 is the award winning physics puzzle game that follows the adventures of a snail named Bob as he slugs his way through 120 levels spread across four unique worlds. Bob will simply crawl onwards regardless of the situation, and your job is to press buttons, activate machines and fill deadly gaps to keep this snail trailing. This is a good and funny puzzle game, which makes rack your brain but won't break it and definitely makes you smile.
Snail Bob 2 Features:
- Point-and-click funny adventure;
- 120 levels spread across 4 unique worlds;
- Dressing Bob in tons of different outfits (you can even dress up him in Pixel, After Shower and Dragon costumes);
- Find all hidden stars and jigsaw pieces (many hidden objects on levels);
- Clever cartoonish puzzle adventure perfect for gamers of all ages;
- Snail Bob 2 is a great family puzzle perfect suitable for kids and for adults, and also to play together.
Screenshots