Take a Vacation to London and Solve Puzzles Along the Way!
What's Free - Play game for 100 minutes.
File Size - 70 MB
Play It On - Win XP/Vista/7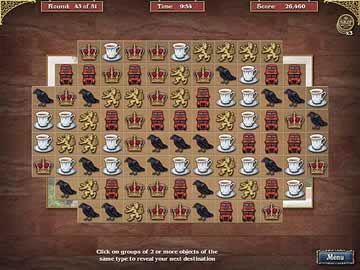 Introduce
Take a Vacation to London and Solve Puzzles Along the Way!
Wouldn't it be nice to take a vacation whenever you want? Now you can escape to beautiful historic London whenever and wherever you feel like. What could be better than solving exquisite hidden object puzzles in one of the loveliest places on Earth?
Pure Hidden Object Gameplay
Many games offer a combination of hidden object puzzles and adventure gameplay. For puzzle purists, the adventure elements must be tolerated in order to get to the puzzles, but not so with this title! London Classic is all puzzles with no other adventure elements added, making this the best choice for puzzle addicts. London Classic still manages to offer a compelling storyline despite the lack of adventuring.
Hidden Objects Galore
Hidden object puzzles are incredibly simple, yet deceptively difficult. The idea is to find all of the items on a list, but actually finding all of those objects is easier said than done. Sometimes, items are hidden in plain sight, but complementary colors, textures and shading can make spotting them hard.
There are tons of hidden objects in all of the scenes, and some of them are small enough to require the use of a magnifying glass. Careful combing of each area is strongly recommended for success.
The hidden object puzzles in this game are based on real life locations like Westminster Abbey, Scotland Yard and the House of Parliament. This makes London Classic interesting and unique.
Variety of Puzzles
This game offers much more than just hidden object puzzles. Match 3 style puzzles, jigsaw puzzles and more are also integrated into this title, making it a real delight for any puzzle fan.
Explore London At Your Own Pace
In this game, you solve puzzles for the sake of solving puzzles. Instead of saving the world or defeating an unspeakable evil, you are simply exploring a historic city and uncovering clues to the past on your own time. The result is a relaxing game that delivers plenty of challenge while remaining laid back and enjoyable.
Great Production Value
This game features top notch sound effects, music and art. Revel in the sights and sounds of London as you explore all the city has to offer. This game will make you really feel like you've been there!
The art quality is fantastic, with hand-painted backgrounds that really hide the objects well. It takes a keen eye to find all the hidden objects this game has to offer.
Hints and Scoring
This game rewards you for finding hidden objects quickly. This adds to the replay value of the game as you try to beat your own high score! In addition, there are also coins hidden all over in the puzzles, and these can be spent on hints if you find yourself stuck.
Packed With Real Facts About London
You will learn many fascinating facts about historic London as you work your way through this incredible game.
If you love hidden object games, Big City Adventure: London Classic was made for you! The winning blend of hidden objects, match 3 puzzles and jigsaw puzzles make this game engaging and refreshing, time and again.
Screenshots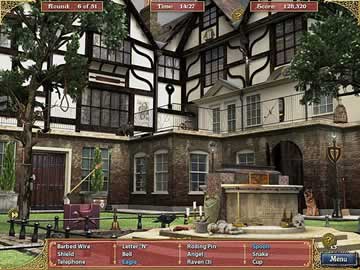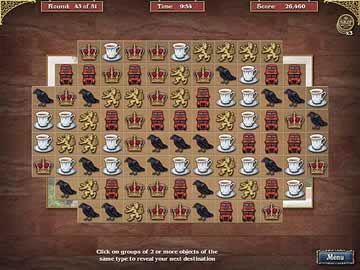 Download Free Game Take a Vacation to London and Solve Puzzles Along the Way!
Download