All Evil Night 2
Introduce
All Evil Night 2
IIn All Evil Night 2 man-eating monsters are roaming the silent streets. In the darkness, howling and shrill voices can be heard everywhere yet nothing can be seen. Armed with only a pistol, you decided to investigate the truth behind these scary voices. Prepare yourself for a heart-throbbing action as you fire at oncoming man-eating monsters that threaten to eat you. Engage in a crazy gunfight as you fight for your survival. Never did you expect to pay such a painful price for the truth.
All Evil Night 2 features
- More than 10 different lethal weapons to choose from;
- 10 crazy levels where you fight to survive;
- 3 insane bosses and 12 different enemy monsters that adds intensity to the game;
- All Evil Night 2 is free full version game to download and play.
Screenshots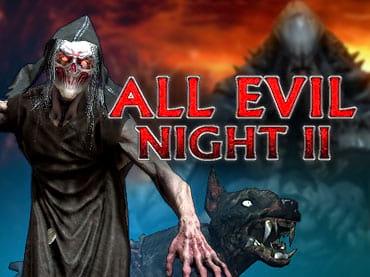 Download Free Game All Evil Night 2
Download