Aqua Bubble 2
Aqua Bubble 2
In Aqua Bubble 2, the aquatic town is faced with an impending doom. A massive bubble congregation is gushing towards the town. The town needs a hero, a skilled bubble shooter that can take these bubbles down. Save Aquatic's town, before these congregated bubbles have the whole of his town submerged.
Aqua Bubble 2 features:
- Helpful warnings and clues given by Aquatic to assist you throughout different levels;
Games with the same theme
- Challenging level that makes bubble shooting thrilling;
- Different entertaining modes available;
- Aqua Bubble 2 is a free full version game to download and play.
Screenshots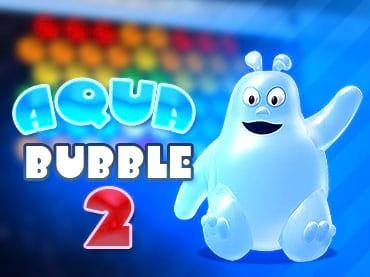 Download Free Game Aqua Bubble 2
Download