Create a Beautiful Garden by Selling Odds and Ends in an Old Mansion
What's Free - Play game for 100 minutes.
File Size - 93 MB
Play It On - Win XP/Vista/7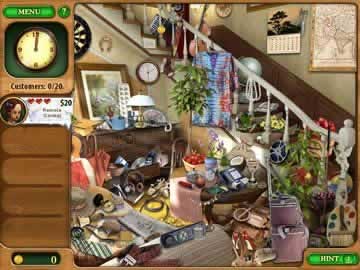 Introduce
Create a Beautiful Garden by Selling Odds and Ends in an Old Mansion
Make Money to Restore a Garden!
Tired of your city life, you're all too happy to take up your late grandfather's butler's offer when he asks you to fix up the mansion's dilapidated garden.
The problem is that you're broke. Can you make enough money from the random items in the mansion to transform the garden into a paradise and win the city gardening club's contest for the most beautiful garden?
Exciting Hidden Object Challenges
In this fast-paced hidden object game, hurry to find objects in the mansion requested by customers. The faster you find the objects in the mansion's cluttered rooms, the better the customers will pay you. Once you gain popularity, you'll attract customers that want groups of items, like the library asking for 20 books.
Find hints in each scene like a thermometer that indicates if you're close to an item or a camera that flashes briefly and shows the items you have left to find. Once you make some money you can buy new decorations for your garden, like romantic benches, a dog kennel and a fish pond.
Charming and Memorable
This game does a great job of making hidden object gameplay exciting as you hurry to meet the demands of the customers. The graphics and characters are charming and quickly draw you in so you won't want to stop playing until you restore the garden. Enjoy hours of fast-paced fun in timed or relaxed mode and replay it for another challenge.
For a memorable and enjoyable adventure play Gardenscapes now!
Screenshots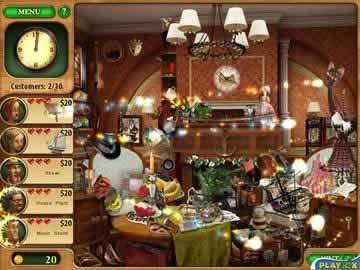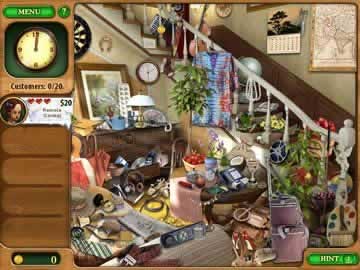 Download Free Game Create a Beautiful Garden by Selling Odds and Ends in an Old Mansion
Download