Matchmension: House of Mist
Matchmension: House of Mist
In Matchmension: House of Mist, you are the owner of the mystery mist mansion. However, the mansion is in a very bad shape. Only your robot butler could restore the mansion to its former glory. To do that, he needs his star fuel. Wreck your brain and solve the match 3 puzzles within the mansion. Collect the stars needed to fuel your butler. Act fast because the roof is falling!
Matchmension: House of Mist features:
- Explore more than 15 different game mechanics;
Games with the same theme
- Over 300+ game levels;
- Excellent graphics and music effects that enhances the game play;
- Matchmension: House of Mist is a free full version game to download and play.
Screenshots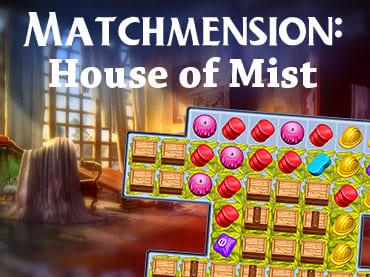 Download Free Game Matchmension: House of Mist
Download