Rail Nation
Game Size: 1 Mb
Windows 98/XP/Vista/7/8/10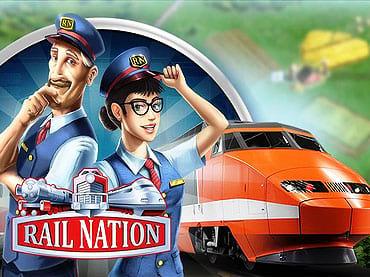 Introduce
Rail Nation
Play Rail Nation now and get on track to expand your railway empire! Research modern technologies, build new transport routes and be a team player to lead your city to victory.
Rail Nation features:
- Experience and discover 6 eras of railroad history;
- Plan the most lucrative routes for your goods;
- Expand your train station with 11 buildings and more than 269 upgrade levels;
- Team up with other players in mighty associations;
- Grab countless bonuses from competitions and historical workers;
- All scenarios available – Classic, USA and Steam over Europe!
Screenshots