Rush for Glory
Rush for Glory
In Rush for Glory, control an army of friendly forces. Build resourceful towers that could help the army fend off ruthless aliens. Be warned, these aliens are relentless, they never know when to stop. Upgrade your towers and plant them in strategic locations. This is the last fight between humans and aliens. You are humans final hope. Are you ready for the final battle?
Rush for Glory features:
- 10 exciting campaigns;
Games with the same theme
- More than 30 challenging enemy type with unique behaviors;
- More than 40 upgrading options available;
- Rush of Glory is a free full version game to download and play.
Screenshots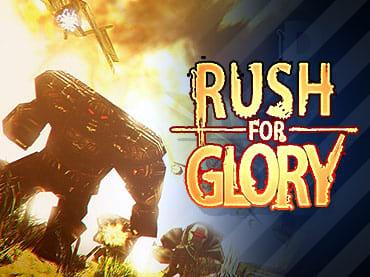 Download Free Game Rush for Glory
Download