Solitaire: Ted And P.E.T.
Windows XP/Vista/7/8/10
Processor 1 Ghz or better
512 Mb RAM
DirectX 9.0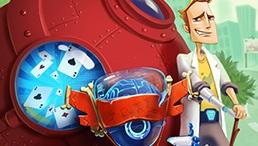 Solitaire: Ted And P.E.T.
Travel to the era of dinosaurs and play solitaire in the interesting game Solitaire: Ted And P.E.T.! Wish you were a scientist that can invent a time machine? But what will you do if you are not good at physics and magic? Join the crew of the scientist Ted and his robotic helper P.E.T.! And let the adventures start! Which epoch will you choose to travel? Start exploring the world from the very beginning! Visit the dino era and investigate it with your smart companions! There are lots of cards layouts at your disposal – provide your brains a perfect workout and train your quick wits! Both newbies and profis will appreciate the game Solitaire: Ted And P.E.T. without fail! Look through the detailed tutorial and start playing right now. The rules are simple, you are to match cards that are coming before or after the card you have on the game board. For example, if you have a card of Jack, you should find a card of Queen or a card of Ten regardless of their suit to put them on Jack. Stay attentive and careful not to miss a possible combination. But even if you miss it, you can always use a hint and replay the move. Try not to use hints too often to get better rewards at the end of the layout. It's always interesting to check your mental skills while completing the goals without hints and see what you can do. Entertain yourself and welcome to the Jurassic period in the dynamic solitaire game! But if you don't like the era of dinosaurs, try other epochs, everything is up to you! Enjoy the 12 periods and see everything with your own eyes in the game Solitaire: Ted And P.E.T.! Don't miss this unique chance! Move cards to get full packs of them and see if your reaction is quick enough, because some layouts can have time limitations and you are to cope with them within the given time limit. Remove golden cards from the game board, get coins and hints as a gift and unlock various locations in the game Solitaire: Ted And P.E.T.! Help Ted And P.E.T. overcome all the difficulties and travel through time while playing solitaire!
Screenshots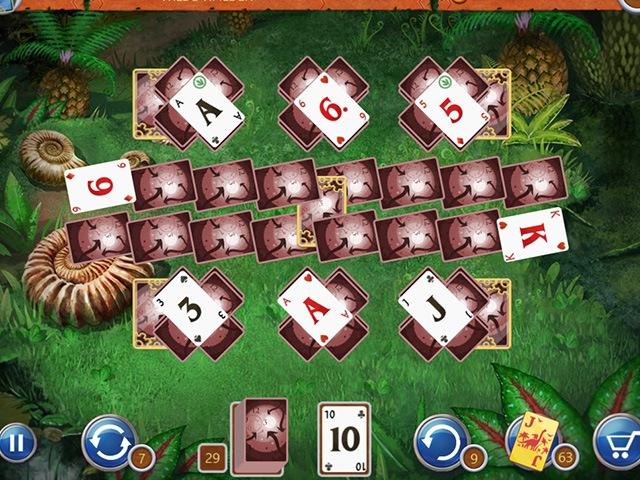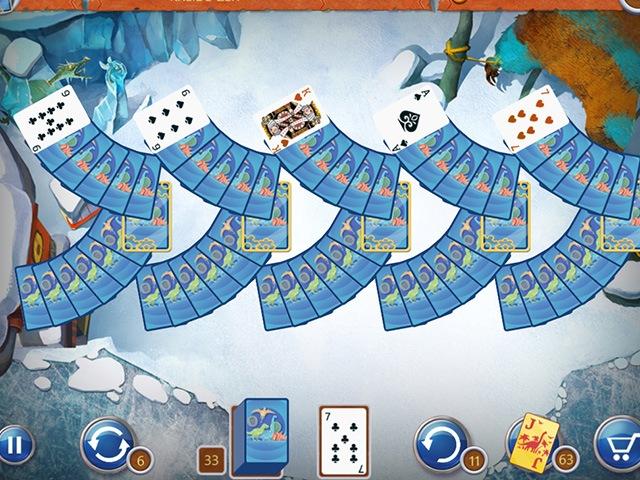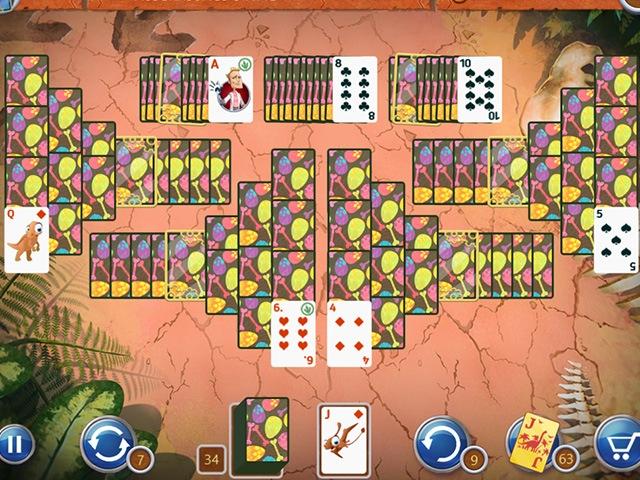 Download Free Game Solitaire: Ted And P.E.T.
Download