Uncover the Family Secret and Save the Family Home in The Scruffs!
What's Free - Play game for 100 minutes.
File Size - 49 MB
Play It On - Win XP/Vista/7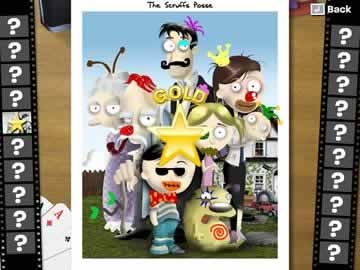 Introduce
Uncover the Family Secret and Save the Family Home in The Scruffs!
Save the Scruff's Beloved Family Home!
Dear old dad has been sacked and the family's home is in jeopardy of being sold, when Grandpa Scruff swoops in with a solution - an elaborate scavenger hunt through the house in order to find valuable artifacts he has hidden. Grandpa didn't only hide artifacts though, he also has been keeping a shocking family secret which you can discover by finding all of the family portraits spread across the levels.
Join in on the fun with a set of charming characters, and their witty banter, as you make your way through 20 attractive locations and sift through thousands of items.
Seek-And-Find with Great Panache
The Scruffs starts out with elements of every good hidden object game with play revolving around locating miscellaneous articles scattered around the house. It then adds in some interesting twists, such as a unique hint system where you give the family dog, Scruffy, a treat and he barks more frequently when your cursor gets close to the hidden object.
It also mixes things up by dividing gameplay into chapters compromised of several locations, and once you finish all the locales you play a photo-based jigsaw puzzle mini-game which reveals a hidden artifacts which you must retrieve. The trick is that this hidden artifact may be in the last room you completed or it may be in one of the several other rooms from that chapter.
Entertaining and Family Friendly
The Scruffs presents a hidden object game which is both exceptional and inventive. It adds in some superb production values, chief among them are the great British voice-overs. Their high quality and quirky vocals draw you in and the strong game elements keep you there.
With cartoon-style animations and a compelling, family friendly story, The Scruffs gives you hours of hilarious fun. Put your searching skills to the test and see if you can uncover the Scruff family secret.
If you're a fan of hidden object games, add The Scruffs to your list today!
Screenshots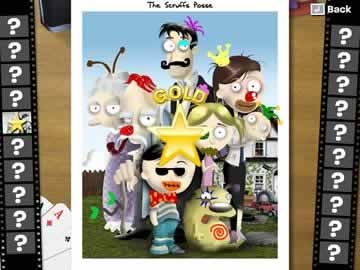 Download Free Game Uncover the Family Secret and Save the Family Home in The Scruffs!
Download