World of Tanks
World of Tanks
In World of Tanks, you and your tanks live and die together as one. In this action battle of tanks, everyone has a crucial role to play in the battalion. Adopt different lager positions for re-supply or come up with different flanking strategies for a surprise attack on the enemy forces. Communication is key. Every decision you make will determine your's teams victory. There are over 550 unique armoured vehicles to choose from swift light tanks, all-rounder medium tanks, powerful heavy tanks, long-range tank destroyers, and tactical artillery vehicles. They each have its unique property that will complement the various role in your battalion. Crush your enemies in thrilling PvP matches. Be prepared for an epic scale of war tank battles like you never see before.
World of Tank features:
- 10-tier progression system with a set of skills and perks for your tank crew;
Games with the same theme
- 5 vehicle classes each with its own vulnerabilities, strengths, weaknesses, and combat objectives;
- Deep and diverse gameplay with a variety of PvP;
- Immersive and realistic sound effects that bring you closer to the action than ever before;
- World of Tanks is a free full version game to download and play.
Screenshots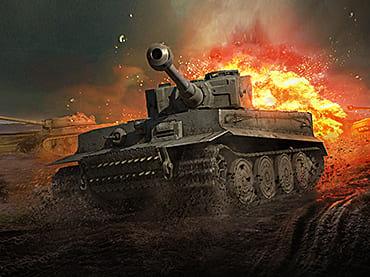 Download Free Game World of Tanks
Download