World of Warships
World of Warships
World of Warships takes you on an action-filled battle of naval fleets. There are over 200+ different war vessels of various attributes that would complement the different roles in the naval battalion. Every role is an important building block of the allied battalion. Great communication would give your team an edge over the enemy's ship. Engage in large-scale battles on massive maps with dynamic realistic sea conditions. Transverse turrets, reloading of cannons and firing them on the enemy ships have become important technical skills that would pull you through the various PVP battles. Level up important tech modules and help your allies rule the wave together as one.
World of Warships features:
- Co-Op Battles: 8 vs 8 battles fought against computer-controlled ships;
Games with the same theme
- Random Battles: 12 vs 12 PvP battles;
- Scenarios: special PvE team missions for 7 players, with primary and secondary objectives;
- Ranked Battles: seasonal 12 vs 12 battles with skill-based matchmaking;
- World of Warships is a free full version game to download and play.
Screenshots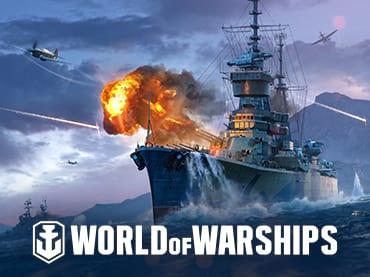 Download Free Game World of Warships
Download