Dress Cake
Game Size: 58 Mb
Windows 98/XP/Vista/7/8/10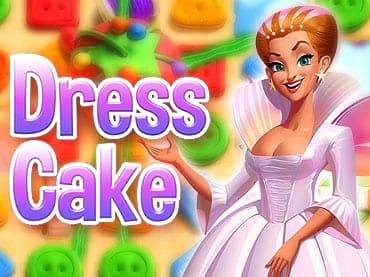 Dress Cake
Soon there will be a ball in the Candy Kingdom! A cute girl by the name of Coralina has been waiting for it all her life, but she doesn't have a ball gown... Fairy godmother, as in all fairy tales, is arriving, but she is unable to help Coralina because her magic wand has been stolen…
Game Features:
- 150+ of levels with the favorite mechanics: match combinations of candies and win levels;
Games with the same theme
- Colorful effects – we guarantee that you will get pleasure form the game;
- Complete immersion in the fairy tale world - the Valley of the Chocolate Waterfalls, Marshmallow Roses, Biscuit Mountains. And the cute characters, which you are sure to like;
- Difficult, unusual but at the same time passable levels. Everything is in your hands!
Screenshots