Elude the Wolves Within the Castle as You Solve its Many Mysteries!
What's Free - Play game for 100 minutes.
File Size - 688 MB
Play It On - Win XP/Vista/7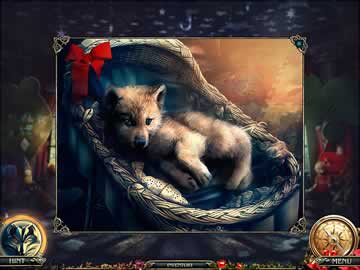 Introduce
Elude the Wolves Within the Castle as You Solve its Many Mysteries!
A New Plague Upon the Family
A few years have passed since the events of Grim Tales: The Bride. You uncovered some of your family's darkest secrets. You finally put old spirits to rest. Most of all, you managed to rescue your little sister, Luisa, from certain death. The shadow has passed over your family and the future looks bright.
Recently, you received an invitation from Luisa's estate with some big news. She has just given birth to her first child and would like you to attend his christening. Wasting no time, you hop in your car and make your way there, hoping to catch up with Luisa and see your nephew for the first time.
Unfortunately, things quickly take a bad turn. First, you get into a small car accident not far from the estate. Second, when you finally reach the place, you find no trace of your sister, brother-in-law, nephew or any other relative. What you do find are all sorts of ghastly wolves snarling at you from the shadows.
Something bad has happened and it's up to you to get to the bottom of it and hopefully rescue your family all over again.
Explore a Grim New World
Just like The Bride, The Legacy is a feast for the senses that puts you right into the thick of its dark and dreary setting.
Explore a horrific and atmospheric world with brilliantly-detailed graphics. Anything and everything can be lurking in the shadows.
Atmospheric animations and believable weather effects bring the world to life.
Watch exciting cutscenes that bring the dramatic tension to a climax.
Listen to an intense soundtrack that can and will go from suspenseful to downright horrific .
Use Your Wits and Your Eyes
Saving your family and getting to the bottom of this latest mystery won't be a matter of brawn, but brain. There are many puzzles to solve, many useful items to find, and many obstacles to overcome. Every solution will require a degree of creativity on your part.
Embark on an adventure across six chapters. Explore the mansion grounds, dive into the memory of your sister all over again, go into the head of you brother-in-law, and more.
Solve a wide assortment of unique puzzles. Assemble a circular jigsaw puzzle containing over 20 pieces, navigate through a mechanized maze, and more!
Play dozens of challenging hidden object games.
Make use of a robust hint system that can point you in the right direction if you're lost or show you where to find random items.
Evade the wolves that are silently stalking you in the darkness.
Choose Your Difficulty
Grim Tales: The Legacy lets you customize your gaming experience by providing three difficulty levels to play it on. It doesn't matter if you're a beginner or a veteran to adventure HOGs; it should have something to offer you.
Play on Casual mode for a relaxed game that lets you simply experience the story. Hints recharge quickly, objectives are clearly marked, and puzzles can be neatly skipped if they just have you stumped.
Play on Advanced mode for a more involved game. Objectives are not marked and hints take an even longer time to recharge.
Play Hardcore mode for a challenge. Puzzles cannot be skipped, hints are not available, and nothing will be marked anywhere. You'll have to rely on your wits alone to win.
Never Get Lost with the Map
The Legacy introduces a brand new feature to Grim Tales that will make exploring its depths more convenient than ever before. The robust map will help keep you oriented and cut down on the tedium that poses a threat to your rescue mission.
Check your current location quickly and easily.
Automatically marks areas that you have been in, locales you have yet to enter, and places where unfinished objectives can be found.
Use the map to instantly warp to whatever place you have already passed through.
Continue the Legacy of Grim Tales
The Legacy is an aptly-named continuation for the Grim Tales series. It offers a whole new horrific story to tell, a creepy setting to immerse yourself in, challenging puzzles and HOGs to solve, and a whole lot more. It keeps what made the original game good and improves upon it in all sorts of ways.
If you loved Grim Tales: The Bride or are in the mood for a genuinely scary adventure to sink your teeth into, then The Legacy is a title that is more than worth your consideration.
Screenshots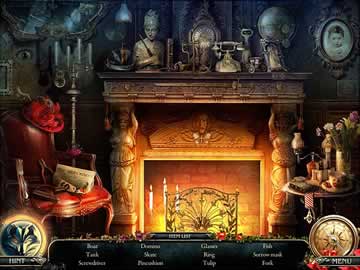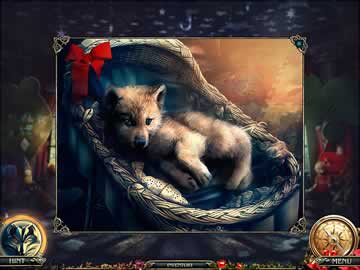 Download Free Game Elude the Wolves Within the Castle as You Solve its Many Mysteries!
Download