Hello Venice 2: New York Adventure
Game Size: 41 Mb
Windows 98/XP/Vista/7/8/10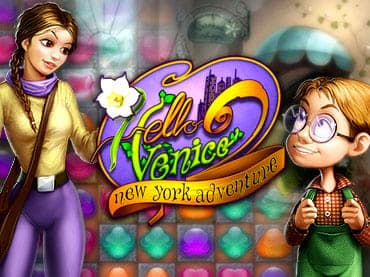 Outline for "Hello Venice 2: New York Adventure"
I. Introduction
A. Brief overview of the game B. Setting: New York City
II. Main Characters
A.
Emma
- The protagonist and player character B.
Marco
-
Emma
's friend and helper throughout the game
III. Storyline
A. Emma's journey to New York City 1. Emma receives an invitation from her uncle in New York 2. She travels to the city to explore new opportunities B. Uncle's mysterious disappearance 1. Emma arrives in New York but finds her uncle missing 2. She starts investigating his disappearance C. Solving puzzles and completing tasks 1. Emma encounters various challenges and puzzles along the way 2. Players must solve these puzzles to progress in the game
IV. Game Mechanics and Features
A. Match-3 gameplay mechanics 1. Players need to match tiles of similar colors or shapes to complete objectives 2. Matching tiles helps Emma find clues, solve mysteries, and progress in the story B. Time management elements 1 .Players have limited time to complete tasks and objectives within each level 2 .Efficiently managing time is crucial for success in the game C . Exploration of iconic locations in New York City 1 .Players get to visit famous landmarks like Central Park, Times Square, etc. 2 .Exploring these locations uncovers more clues about Emma's uncle's disappearance
V . Conclusion
A . Resolution of the mystery surrounding Uncle's disappearance B . Rewarding ending for players who successfully completed all levels Overall, "Hello Venice 2: New York Adventure" is an exciting puzzle game that combines match-3 gameplay with a captivating storyline set in the vibrant city of New York. Players will join Emma on her quest to find her missing uncle, solving puzzles and exploring iconic locations along the way.
Screenshots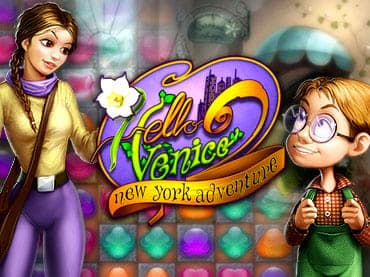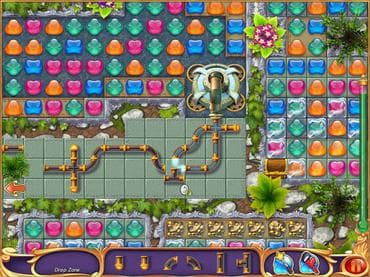 Download Free Game Hello Venice 2: New York Adventure
Download