Learn How to Play Dozens of Solitaire Games in One Enormous Package!
What's Free - Play game for 100 minutes.
File Size - 17.3 MB
Play It On - Win XP/Vista/7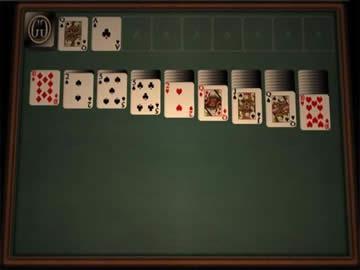 Learn How to Play Dozens of Solitaire Games in One Enormous Package!
Are You Getting Tired of the Same Old Game?
Everybody knows about classic solitaire. It's on just about every single computer these days, including the one you're using right now. It's an easy enough game to learn, and a good method to while away the long hours of a rainy day. However, it's just one game; play it a couple hundred times, and you very well may lose your head.
Games with the same theme
If you find that you've been growing bored playing that sameold game of solitaire, then maybe you should consider looking into some alternative time-killers. Solitaire 3D will give you those alternatives, and it will do so in very crisp three-dimensional graphics!
More Games than You'll Know What to do With!
It is no exaggeration that Solitaire 3D offers alternatives; it comes packaged with over 80 card games! You may have heard of some of them, but it's highly likely that you'll be treading completely new ground here. A few examples of the many games you'll find include:
Pyramid
Scorpion
Twenty
Gaps
Spider
Forty Thieves
Baker's Dozen
Yukon
Tut's Tomb
Waning Moon
Easy to Learn
Unfortunately, the hardest part to playing a new game is learning how to play it in the first place. Figuring out all the little rules and nuances for just one card game can be a daunting process.
Luckily, Solitaire 3D makes it easy by including numerous ways to learn the ropes for each and every single game. All forms of direction have been designed to be as and brief and crystal clear as possible.
Includes conveniently available written instructions for all games.
Play guided games to learn by experience. Concise instructions and arrows show what cards you can play, where you can play them, and when it's time to draw from the stock.
Watch a catalogue of demo videos to find out about hidden strategies.
Show Everyone What You've Got!
Over 80 variations of solitaire should be enough to keep you occupied for a long time, but the goodies in Solitaire 3D don't end there. You are free to post the scores of your best games online to see where they rank on the international ladders. Make friends who share interests in your favorite card games and see how well they compare to you.
You can't go wrong with Solitaire 3D! You have games to play, simple ways to learn them, and a competitive angle that is sure to make you come back for more.
Screenshots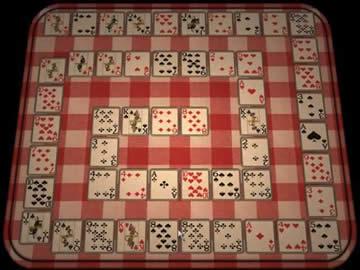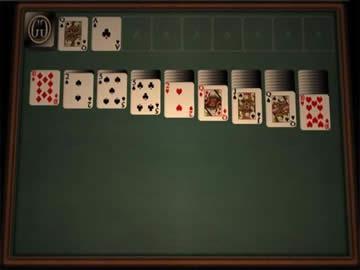 Download Free Game Learn How to Play Dozens of Solitaire Games in One Enormous Package!
Download