Learn How to Play Over a Hundred Different Variations of Solitaire!
What's Free - Play game for 100 minutes.
File Size - 22 MB
Play It On - Win XP/Vista/7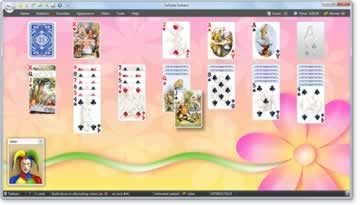 Learn How to Play Over a Hundred Different Variations of Solitaire!
A Package of Timeless Card Games
Who doesn't enjoy a round of solitaire? It may not be the flashiest thing on the market right now, but it's still one of the best diversions in the entire world, it has been for well over a century, and it doesn't require a supercomputer to run correctly. Best of all, there are almost an infinite number of possible games that can be made from a simple little deck of 52 cards. You obviously won't get that many with SolSuite Solitaire 2013, but just scratching the surface will still give you more than you'll know what to do with.
Games with the same theme
Play Classic Solitaire Games
Don't make the mistake in thinking that you're paying for a more spruced up version of what normally comes with your computer for free. SolSuite Solitaire 2013 doesn't just come with classic Klondike solitaire; it boasts a library of over 550 different games! A small sampling of classic solitaire variations include:
Ali Baba
Baker's Dozen
Brigade
Castles in Spain
Cribbage Solitaire
Double or Quits
Fortune's Favor
Imaginary Thirteen
Laggard Lady
Maze
Spider Solitaire
Sly Fox
Yukon
Experience All New Card Games
SolSuite Solitaire 2013 doesn't only include a bunch of pre-made games. It also has its own extensive library of completely original solitaire variations that are both familiar to current games and completely different. You won't find or experience these fantastic new games anywhere else; they're only available on SolSuite. Some of them include:
Pulsar
King's Cross
West Virginia Reel
Treasure Island
Triad
Tower of Pisa
Wish Two Decks
Uncle Walter's
Trapezoid
The Jealous King
Learn the Ropes
Let us be honest; how many different variations of solitaire have you really played? How many of the above have you even heard of? If you answered "not a lot" to both of those questions, don't turn away just yet. SolSuite understands that it has more games than you ever thought were possible. Thus, it features an assortment of tools that aim to teach you everything you need to keep your solitaire-playing days long and entertaining.
Read up on everything you would ever want to know via the index, including the object and rules for every single game in SolSuite.
Turn Autoplay on and watch the computer play out any game you select. See if you can pick up a few new strategies and techniques from its example.
If you get stuck, consult the Hint menu to see what legal moves you can make.
Customize Your Game
It's one thing to play solitaire. It's a whole other to play it on your own terms. With SolSuite Solitaire 2013, you can alter how your game looks, rearrange the solitaire library in whatever way you see fit, and even make your own unique games!
Access your favorite games quickly and easily by making a "Favorites" list.
Set up your own personalized group of games so that you can categorize them the way you would like.
Create your own custom games of solitaire using the Rules Wizard. Determine the rules of the game, the winning conditions, how cards are stacked and arranged, and more!
Decorate your cards with hundreds of different backings and themed images that depict animals, people, scenic locations, abstract paintings and more.
Play your game to the backdrop of over 100 pleasant-looking background images.
If the pre-built backgrounds and card pictures don't do it for you, then feel free to add some of your own!
Alter the cursor, skin, sound effects, and card animations.
An Incredible Value
SolSuite Solitaire 2013 is undoubtedly one of the most comprehensive solitaire compilations ever made. Few others of its kind have nearly as many games as it. Even fewer can boast the sheer quantity of personalization that it allows. One form of solitaire is often enough to eat up hours of your time. Multiply that by over 500 and you have a game with unprecedented replay value. If you enjoy playing any sort of solo card game, then you absolutely cannot miss SolSuite Solitaire 2013.
Screenshots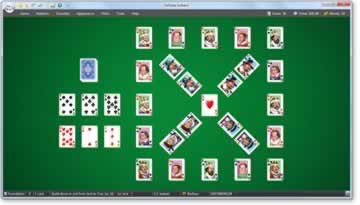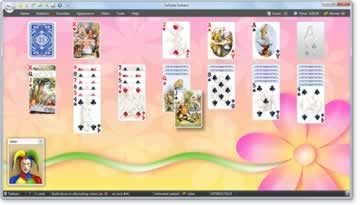 Download Free Game Learn How to Play Over a Hundred Different Variations of Solitaire!
Download