Legacy: Witch Island 2
Legacy: Witch Island 2
In Legacy: Witch Island 2, you were brought back to the mystery island. During the previous clash with the evil witch, you were betrayed by your sweetheart, Peter. This time, the witch has regained her powers. Embark on an adventure in this fantasy island, in search of the ancient prophecy and defeat the evil witch. Prevent the witch from taking over the island. As the story deepens, unravel the truth behind Peter's betrayal. Your journey of salvation begins here.
Legacy: Witch Island 2 features:
- Beautiful hidden object scenes;
Games with the same theme
- Multiple fun-filled mini games;
- Captivating story-line;
- Legacy Witch Island 2 is a free full version game to download and play.
Screenshots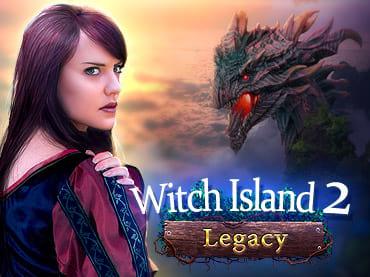 Download Free Game Legacy: Witch Island 2
Download