Luxor Solitaire
Luxor Solitaire
In Luxor Solitaire you were called upon by the gods to the bank of Nile. Only you have what it takes to rebuild the great city of Luxor. Solve complex solitaire card puzzles and collect valuable royal ornaments of the pharaohs.
Games with the same theme
The key to rebuilding the great city of Luxor lies in these magical royal ornaments. Blessed with the knowledge of solitaire card skills, will you be ready to follow the calling of the Gods?
Luxor Solitaire features:
- More than 100 challenging solitaire levels;
- Excellent sound effects that compliments the gameplay;
- Powerful boosters that can help you in every levels;
- Luxor Solitaire is a free full version game to download and play.
Screenshots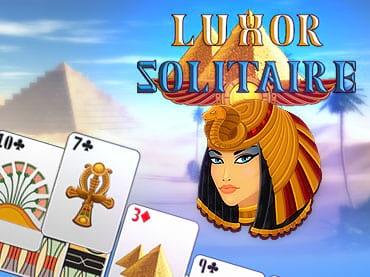 Download Free Game Luxor Solitaire
Download