Solve puzzles and follow clues to find your missing family and friends!
What's Free - Play game for 100 minutes.
File Size - 256 MB
Play It On - Win XP/Vista/7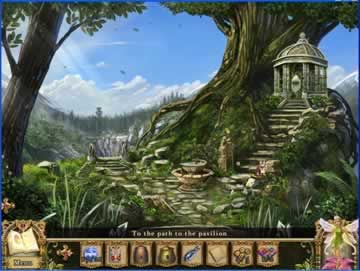 Introduce
Solve puzzles and follow clues to find your missing family and friends!
Awake From An Enchanted Sleep and Begin Your Adventure
After a century of enchanted sleep, Princess Sophia finally awakes to find herself alone in her world. With her friends and family missing, Sophia must team up with her fairy friend to find and rescue her people.
You must guide Princess Sophia through incredible landscapes and help her solve difficult tasks and puzzles, finding clues and magical hidden objects along the way. There is also the opportunity to meet interesting creatures and help them on their own magical quests.
Can you help Princess Sophia find her family and friends and save her magical world? In Awakening: Moonfell Wood, it's up to you to help Princess Sophia discover the clues that will help her solve the mystery surrounding the disappearance of her people.
In this first-person perspective puzzle/adventure game, you will travel through dazzling scenery while solving puzzles and locating hidden items that will benefit you during your travels. You will not have to make this journey alone; however, as a helpful fairy will guide you through your journey. Can you help Princess Sophia reach the Fairy Queen and become closer to solving the mysterious disappearance of her people?
Continue the Journey!
As the sequel to Awakening: The Dreamless Castle, in Awakening: Moonfell Wood you continue the journey that Princess Sophia originally embarked upon.
Princess Sophia awakens after a 100-year slumber only to find that her people have disappeared and she is the only remaining person in the kingdom. Upon leaving the Dreamless Castle, Princess Sophia travels to Moonfell Wood, where she hopes to find the clues that will help her locate her missing people.
Travel Through a Stunning and Magical Forest
As you continue Princess Sophia's journey, you will travel through a magical forest searching for objects and clues. The forest is visually engaging and stimulating as your environment is filled with trees, waterfalls, flowers, animals and gems. With the help of a fairy, you will travel into the unknown and come closer to solving the mystery. You can interact with most of the objects in your environment, and if you need assistance at any point in the game, the fairy that is travelling with you will be able to offer helpful hints and advice.
Solve Challenging Puzzles and Complete Mini-Games
Puzzle solving is a major gameplay component in Awakening: Moonfell Wood. Some of the puzzles are straightforward and basic, and others are quite complicated and challenge you to arrive with the solution. You can expect to piece together colorful puzzles, reassemble stone lantern figurines and untangle flower vines. There are also numerous mini-games that challenge you complete a variety of tasks. If you are a fan of solving puzzles or simply enjoy searching for hidden objects, Awakening: Moonfell Wood will definitely put your skills to the test.
Discover Objects To Help You On Your Adventure
While you are travelling through the magical and mysterious forest, you will need to collect various items that will help you on your journey. There are a variety of items that you will need to unravel the mystery, such as gems, magic cards, flowers, acorns and butterflies. Since your environment is incredibly detailed, you will have to search carefully to find the items you need.
Screenshots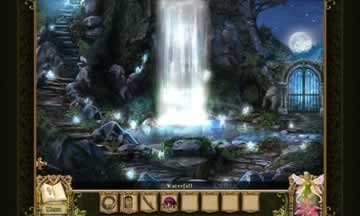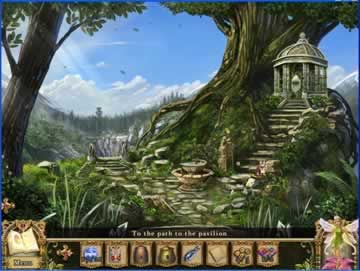 Download Free Game Solve puzzles and follow clues to find your missing family and friends!
Download