Rebuild the Ruined Floating Kingdom One Hidden Object Game at a Time
What's Free - Play game for 100 minutes.
File Size - 943 MB
Play It On - Win XP/Vista/7/8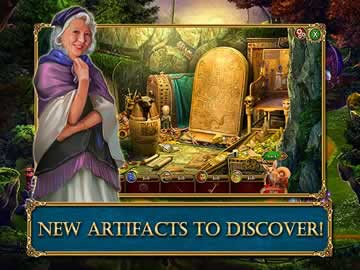 Introduce
Rebuild the Ruined Floating Kingdom One Hidden Object Game at a Time
It is Time to Rebuild
Thanks to the valiant efforts of the brave and noble Queen Sophia, the Skyward Kingdom was finally freed from the evil sorcerer, Dreadmyre. Unfortunately, while he was beaten, he was far from defeated. As he fled from the land of the skies, the queen pursued him, leaving the country to rebuild itself in her absence.
As Queen Sophia's steward, it falls upon you to restore the Skyward Kingdom back to its glory days. In order to do this, you must first scour the land for all the items needed to repair the damage left behind during the war, as well as undo the remaining curses of Dreadmyre. Then, you must use whatever resources you find to rebuild both the castle and surrounding villages. It won't be easy, but with a keen eye, an architect's mind, and a pure heart, the Skyward Kingdom will be good as new before Sophia returns.
Lose Yourself in the Wondrous Scenery
The Awakening series has always prided itself with it ability to set you loose in a beautiful world as you scrounge around for hidden treasures. Awakening: Kingdoms carries on the tradition by letting you continue your item-hunting adventures in a variety of gorgeous locales that are backed by a soothing fantasy soundtrack.
Play as many hidden object games as your heart desires.
Earn money for every object you uncover. The quicker you find the items, the more money you get.
Every HOG starts with a randomized list of items to find, which are in turn put on random positions of the maps as well.
The more you play the HOGs, the harder they get.
New items will appear on your list as existing ones are found. Be ready for anything.
Sometimes your list will be depicted with words. Other times with pictures.
Enlist your Squabbit pet to help you find an object on your list. Just be sure to give the little guy a rest afterwards.
Uncover a variety of resources needed for other tasks. Different resources are found in different areas.
Rebuild the Kingdom
Dreadmyre really did a number on the Skyward Kingdom. No matter where you go, there's some leaky roof or burnt-up house that demands your attention. Repairing the buildings of the castle town of Landsong will get you many perks that should push your restoration efforts forward.
Watch the people of Landsong Village go about their business. Marvel at how humans, goblins, fairies, centaurs and others live together in harmony.
Rebuild and upgrade buildings with the resources you find in your travels.
Collect and manage numerous resources, including Golden Oak, Obsidian, Poster Glue and the goblins' currency of choice, Bolgite.
Assemble posters at the Town Hall via a series of puzzles that grow sequentially more difficult.
Make a comfy Squabbit Den to give yourself more hints to work with on the HOGs.
Clean up Skyward Castle. Dispel the curses within its walls, remove debris, open mystical doorways, and spruce the place up with your favorite elements of décor.
Undertake a Quest
While rebuilding a kingdom in the clouds might sound like a huge undertaking, you can rest easy knowing that you're not alone. There are many ways to secure resources aside from just happening upon them. There are also even more people around that are ready to pitch in and help with the restoration efforts.
Accept quests from Skyward's many colorful characters, including the goblin mayor of Landsong, Greg the handsome captain of the guard, Blessilda the kindly goblin shopkeeper, and Linnea the absent-minded owl.
Collect various items in sets. Exchange them to earn even more money and other goodies.
Purchase new resources at the General Store with the money you find on your searches.
Locate mystical artifacts, track down missing people, and more.
Unlock over 50 achievements. Prove your mastery of Awakening and earn more prizes for your efforts.
Prepare for the Return of the Queen
Whether you're a newcomer to the critically-acclaimed Awakening series or have been following the story of Sophia from the very beginning, Awakening: Kingdoms should be a fantastic addition to your library. It allows you to get a more in-depth look at the world, meet more charming characters, and complete even more challenging HOGs set to those gorgeous backgrounds Awakening is loved for.
If you're itching for another whimsical adventure, then prepare to serve your queen with Awakening: Kingdoms.
Screenshots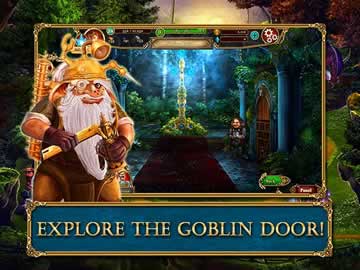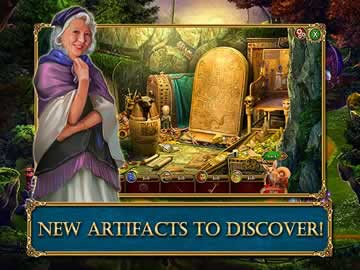 Download Free Game Rebuild the Ruined Floating Kingdom One Hidden Object Game at a Time
Download