Tisnart Shapes
Tisnart Shapes
In Tisnart Shapes, the puzzles are filled with exciting twist and turns. With every successful match accumulated, it will result in different power-ups being unleashed.
Games with the same theme
This variety of effects would add bulk to your accumulated score, making it extremely satisfying and exciting. Simply rely on your logic to get through these addictive levels.
Tisnart Shapes features:
- Over 130 exciting levels and 90 puzzle-solving levels;
- 6 different boosters with 11 different power-ups that would send your score soaring;
- A card shop for booster trading;
- Tisnart Shapes is a free full version game to download and play.
Screenshots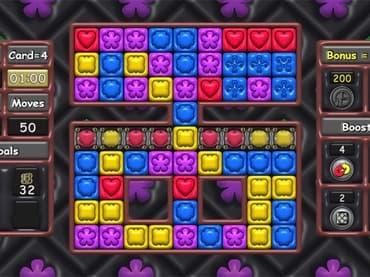 Download Free Game Tisnart Shapes
Download