Arcade games are typically coin-operated video games, pinball machines, or electro-mechanical games found in entertainment centers or arcades. They are designed to be played by one or more players and often involve fast-paced gameplay with simple controls. Some popular examples of arcade games include Pac-Man, Space Invaders, Street Fighter, and Donkey Kong. These games often feature colorful graphics, catchy music, and challenging gameplay that can keep players engaged for hours. While some arcade games have become less common with the rise of home gaming consoles, they remain a popular form of entertainment in many parts of the world, and can still be found in arcades, malls, and other leisure venues.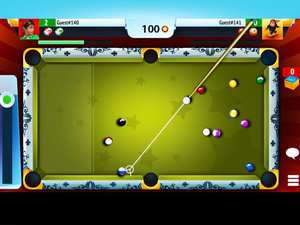 Arcade games can be divided into several categories, including:
Action games: These games usually involve a lot of movement and require quick reflexes. Examples include classic games like Space Invaders, Galaga, and Contra, as well as modern games like Tekken and Street Fighter.

Sports games: Arcade sports games are typically simplified versions of real-world sports, such as basketball, football, and soccer. They often have exaggerated physics and rules to make the game more exciting and accessible. Popular examples include NBA Jam, NFL Blitz, and FIFA Soccer.

Platformers: These games involve running and jumping through various levels, often with an emphasis on collecting power-ups and defeating enemies. Classic platformers include Super Mario Bros., Sonic the Hedgehog, and Donkey Kong.

Racing games: Arcade racing games often feature fast-paced action, over-the-top stunts, and exotic locations. Examples include Daytona USA, Outrun, and Cruis'n USA.

Puzzle games: These games challenge players to solve puzzles or complete tasks within a limited amount of time. Examples include Tetris, Bejeweled, and Dr. Mario.

Fighting games: These games pit one player against another in a series of rounds, each with its own unique fighting moves and special abilities. Examples include Mortal Kombat, Tekken, and Super Smash Bros.

Shoot 'em ups: These games involve shooting at waves of enemies while dodging their attacks. Examples include Space Invaders, Galaga, and Raiden.

Pinball machines: These electro-mechanical games involve using flippers to keep a metal ball in play and score points by hitting targets on the playfield. Pinball machines often feature elaborate themes, sound effects, and lighting effects.
Overall, arcade games are known for their addictive gameplay, colorful graphics, and simple controls. They provide a fun and entertaining experience for players of all ages and skill levels, and remain a beloved part of gaming history.